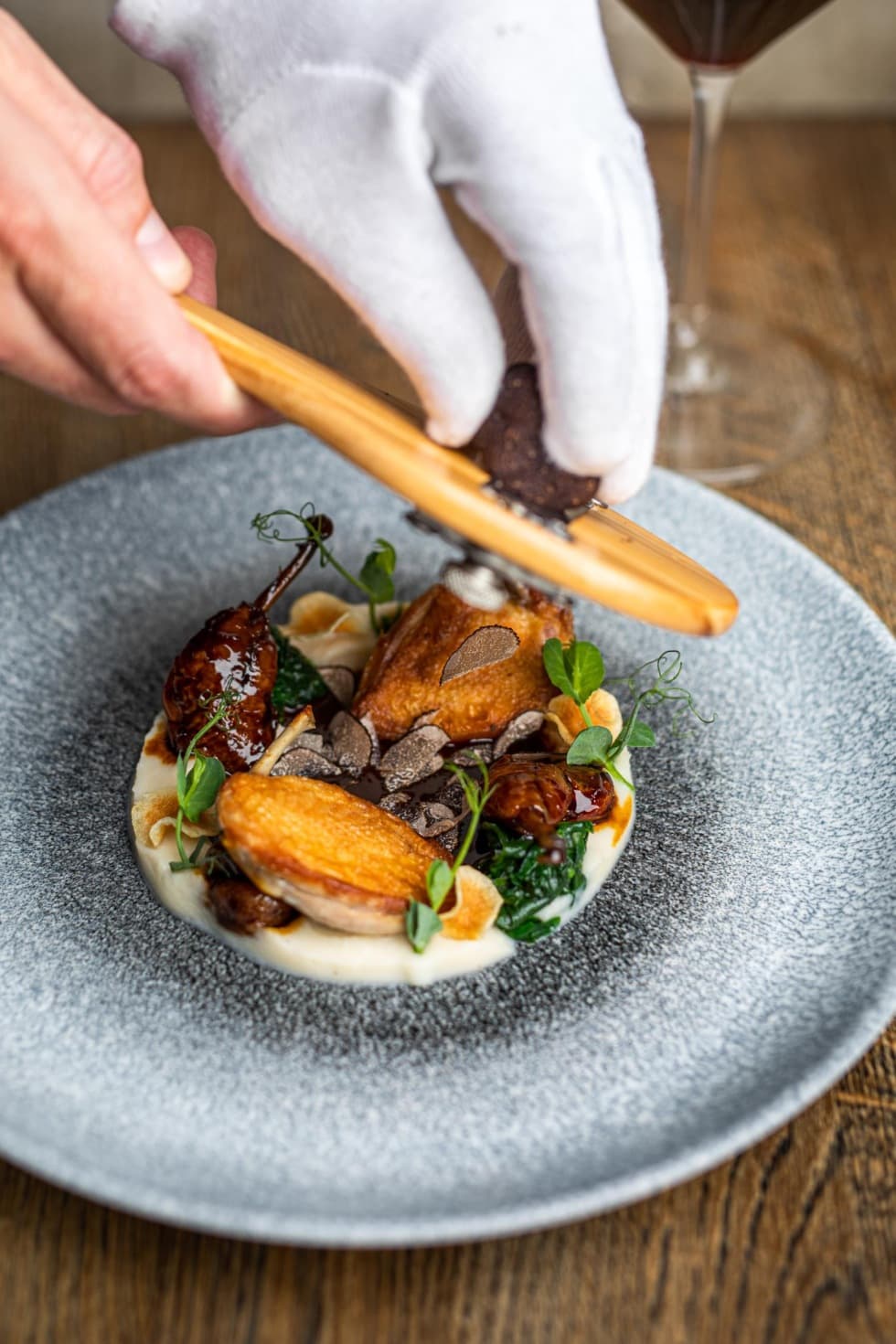 Tagliolini with truffle sauce and poached egg*
425 CZK
Truffle risotto with egg Milanese 63 °C*
465 CZK
Veal fillet Rossini with foie gras, spinach and truffle sauce*
695 CZK
White truffle (Piemonte - Italy) 1g
285 CZK

Black truffle (Naples - Italy) 1g
145 CZK
* Prices are without truffles that will be shaved and weight during service at your table.
The menu with labeled allergens is available upon request of the staff.
Service charge of 12,5% will be added to the final bill for the groups
of 8 and more guests. All prices are in Czech crowns and inluding VAT.