Amano is temporarily closed. We will reopen in the fall
We are looking for colleagues for the team.
Come with us to move gastronomy.

Contact our managers directly:
Lukáš +420 731 411 277
David +420 775 206 321
You can enjoy the taste of Italian cuisine in our sister restaurant
La Bottega Linka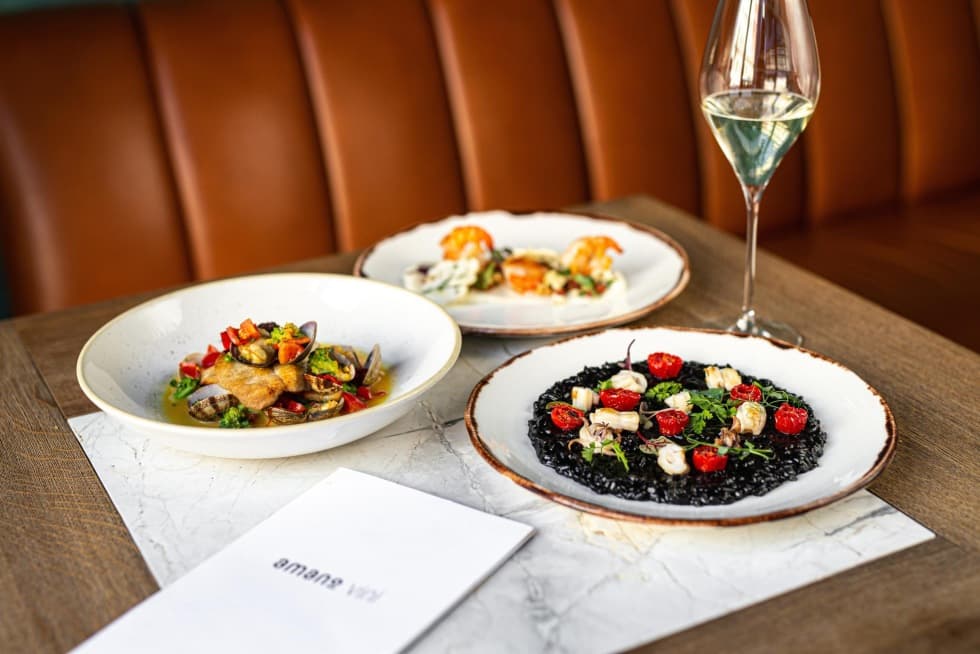 Tourists have disappeared from Prague and for us it means turnover with which we totally did not expect. After Friday, Amano will close temporarily. The door to our restaurant will reopen in the fall. The team you love will spread out among our sister restaurants and stay with us. By Friday, June 11 we are happy to welcome you, serve you and we encourage you to menu Amana not really enjoy, you can drink wine and everything, just what you want.
We will meet again in Amano in the autumn. We believe that a happier stage awaits us.
And from Saturday 12 June our door will close and we will direct you just a few steps further to our beloved
La Bottega Linka. Thank you and see you!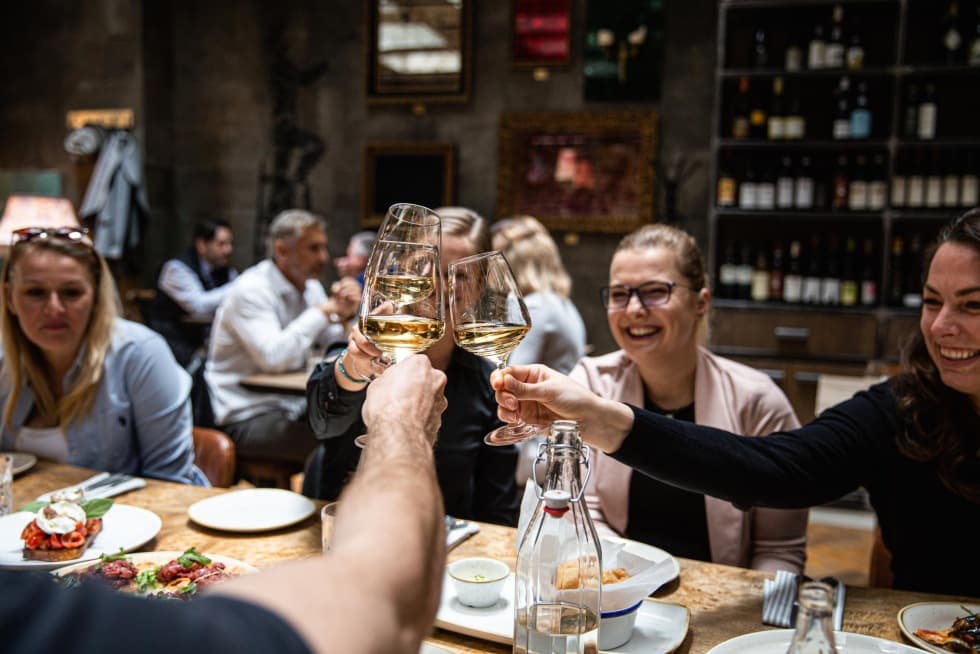 New chapter
On May 25th we re-opened Amano. We started writing its new chapter, and instead of a tasting menu, we invite our guests to enjoy classic Italian cuisine, excellent and maybe even better, like your nonna would have cooked for you. Because grandmother`s food always tastes the best. Mamma Mia what an experience it will be!

These uncertain times helped us to understand the truth. Time we spent with our family showed us what is truly important and what we love the most. We are coming back to ourselves, back to our roots. But it doesn`t mean that it is a step back, it is a step forward. It is the path to something that has always been here and we did the best we could. Amano is now the scene where everything takes place.

We are opening doors to the real, authentic Italy.Traditional rustic menu and crispy Italian pizza.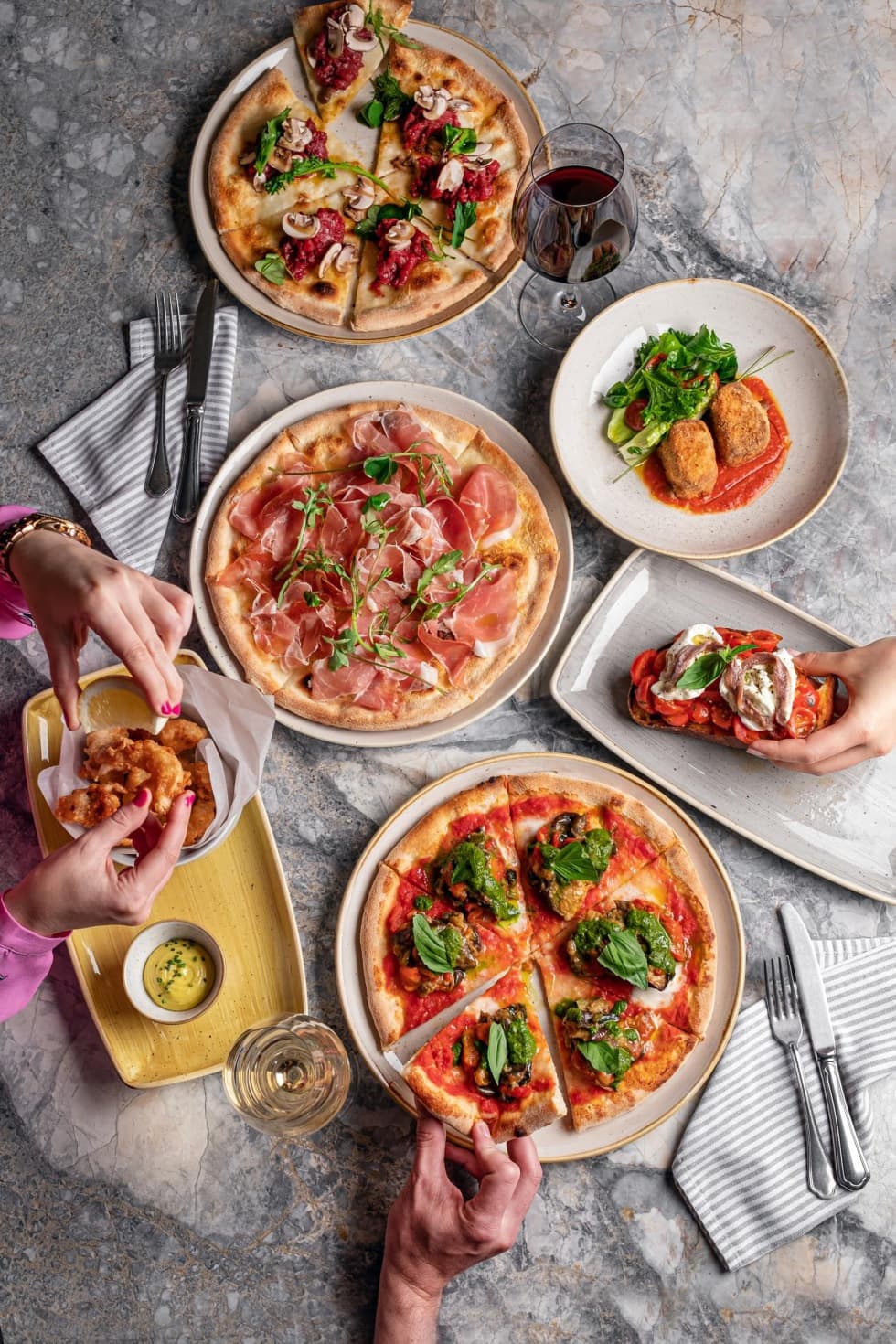 Comfort food

Comfort food is always connected with the sweetest memories. You know for sure that your grandma cooks the best tomato soup and semolina porridge, the same way Riccardo makes pasta & risotto.

Simple food that can cause a sensation of happiness and safety. Nostalgia. Italy. A Basta!

Everyone can choose from starters to desserts. Viva l`Italia! We have seats for 120 guests and we will always have a seat for good people. A place for everybody.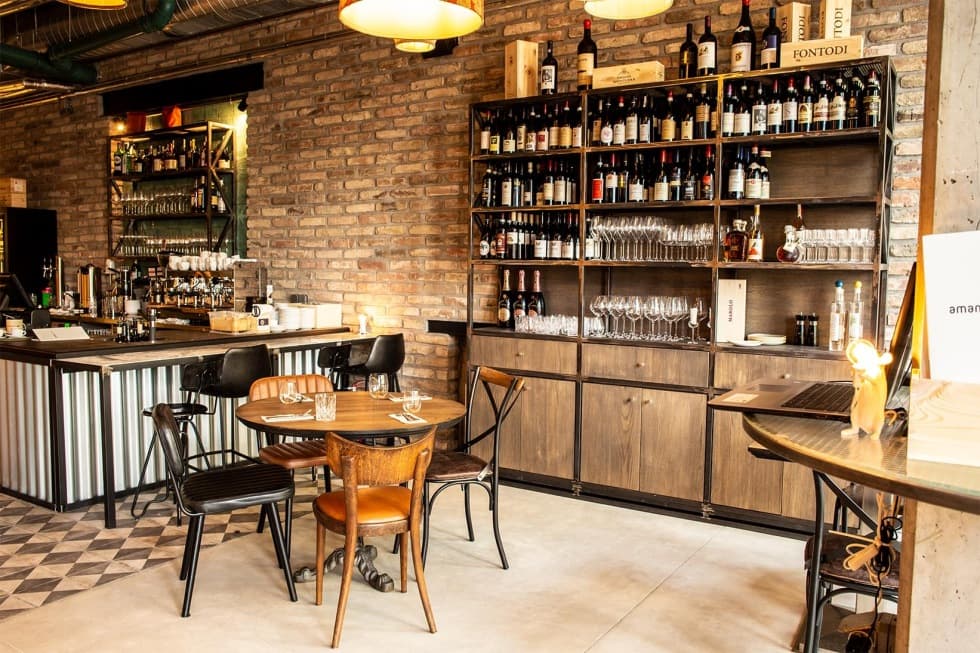 The place for everybody

Business lunch and dinner
Amano is a perfect place for business meetings. Because it's easier to say «deal» when you are near good food. All the important decisions in history were always made sitting at the table. A great food experience always releases the atmosphere. You have the ground ready for negotiations. It's all up to you now.
Your whole family, friends and colleagues

Stop time, be together in the moment at one table. Take your whole family, their friends and friends` friends and maybe somebody you meet on your way.
You have to share this food. Eat, drink, live. Mangiare!

Celebrate successes, birthdays, weddings, anniversaries, celebrate life! There is always something in your life to celebrate. Salute!
No proper celebration has been complete without great food and drink. We have both!
Just me

My siesta, my time. Because sometimes you don`t want to share good food. But we are happy to share with you not only our food. You can have a look at the open kitchen to see the full cooking process. Soak up the scent and atmosphere, the bustle and events in our kitchen. We will happily reserve a chef's table for you.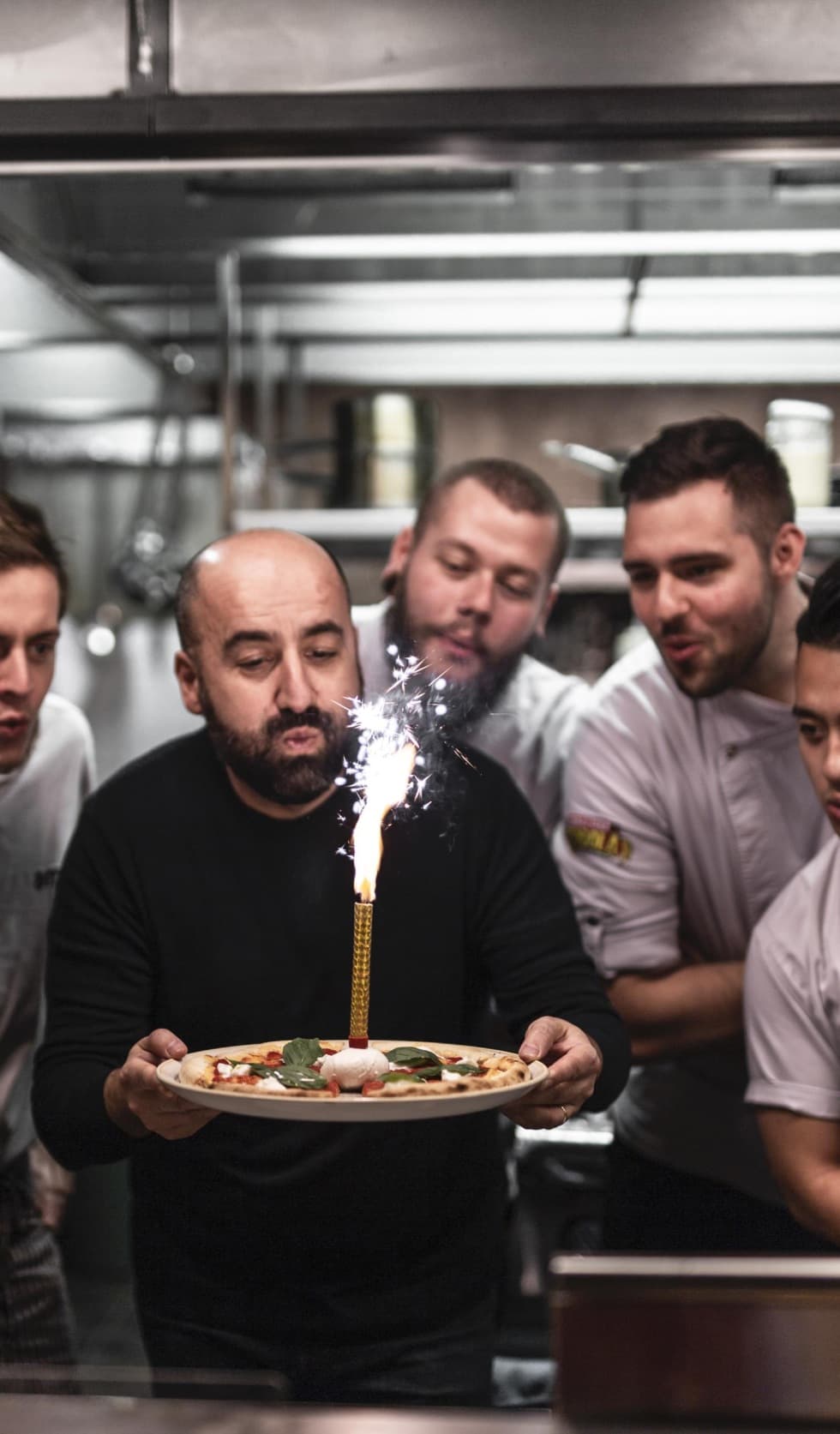 Amano is about sharing, the joy of food, the celebration of life. It's about nice moments. Here is your second home, the address to which you will always be happy to return.

Contact

Amano
Na Poříčí 48, 110 00
Prague 1

Telephone: +420 602 201 720
Email: info@amanoprague.cz

Opening hours:
Temporarily closed, we will reopen in the fall
In the meantime, we welcome you at La Bottega Linka

Facebook
Instragram

General manager:
Lukáš Pospíchal