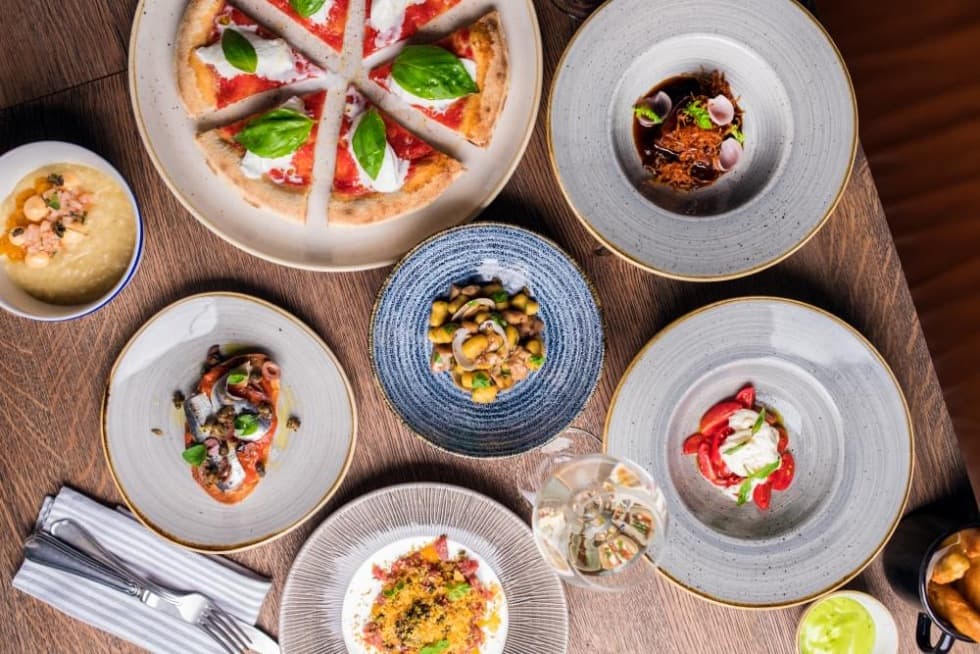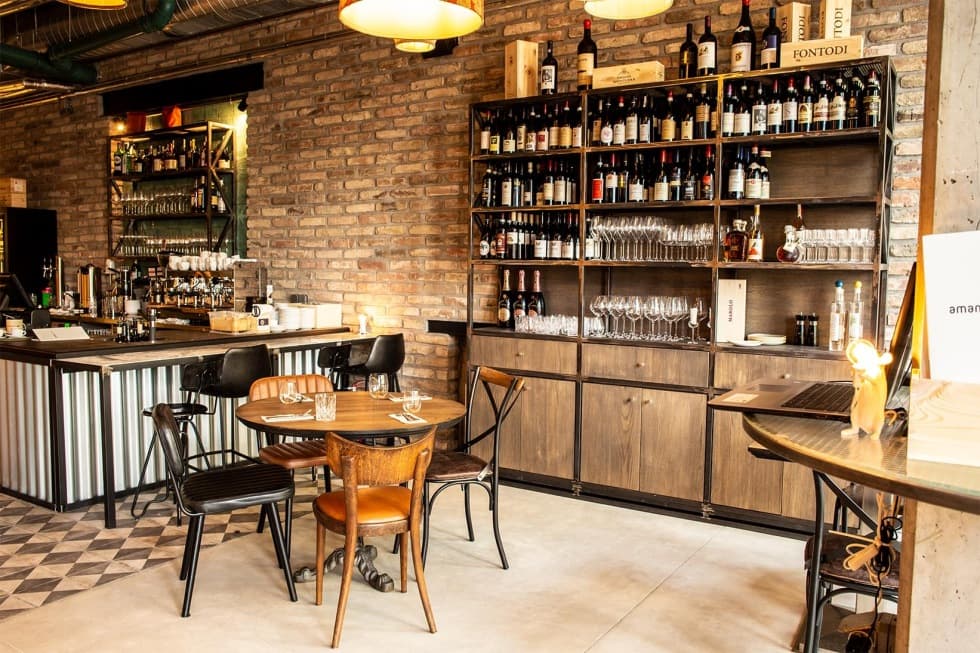 Amano

Amano is part of La Collezione, the group of Italian bistros and restaurants, and is the eighth restaurant from chef Riccardo Lucque and Ondřej Rákosník.

Amano opened on March 9, 2019 at Na Poříčí 48. The stylish interior holds 120 guests in a modern, youthful "vibe," a comfortable space with an open kitchen.

The relaxed atmosphere is complemented with small, cool details like street art and neon lights.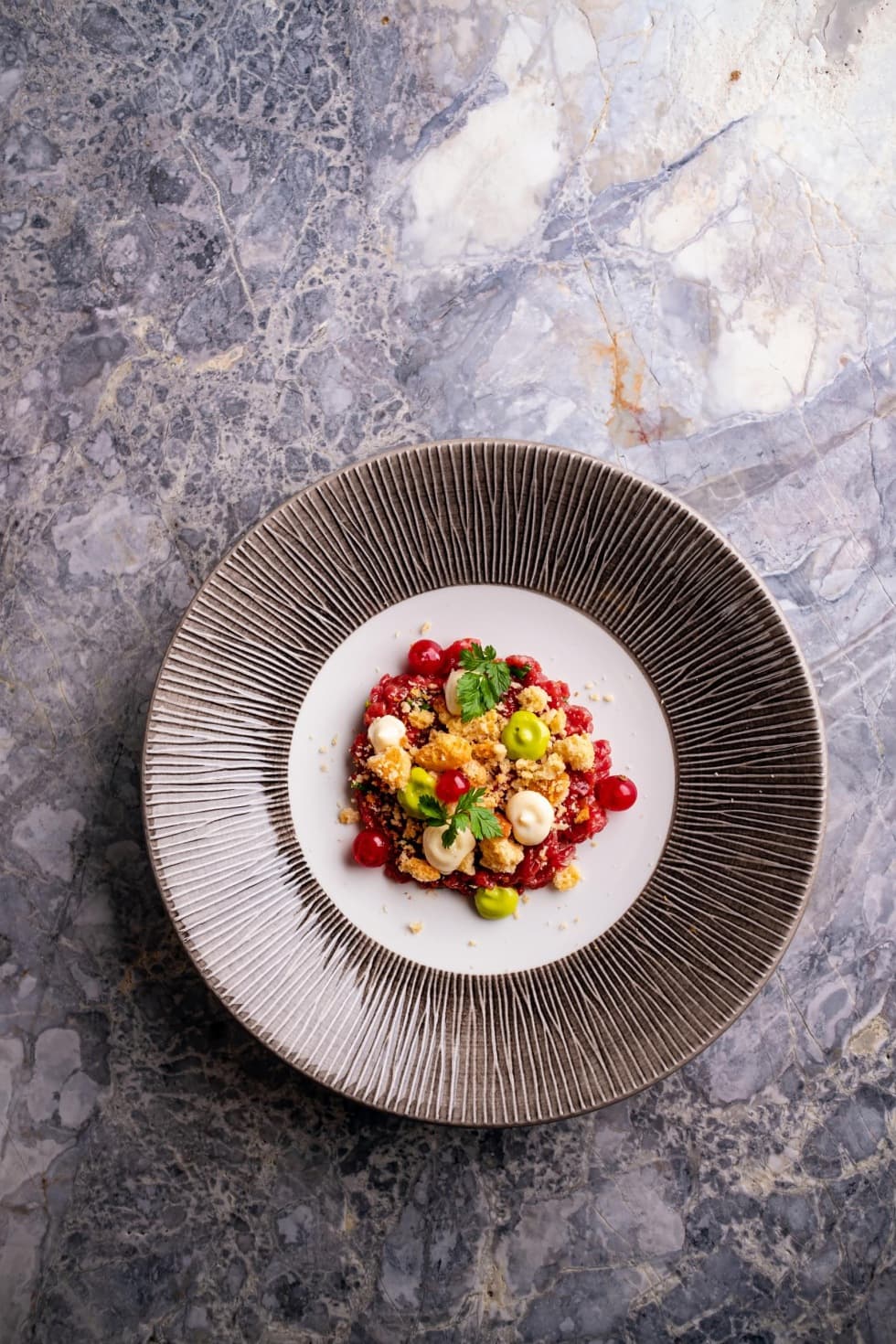 Concept of Amano

The concept of our menu is tasting. Our serving portions are smaller, allowing you to enjoy a wide range of flavor combinations and trying a few different courses from our menu during just one visit.

Share a gourmet pizza with friends, or enjoy the variety of modern Italian dishes prepared by Petr Pecka and his team.

Our menu is about intense enjoyment and pleasant satisfaction. Come open yourself to a unique experience, and enjoy this exciting menu with all your senses.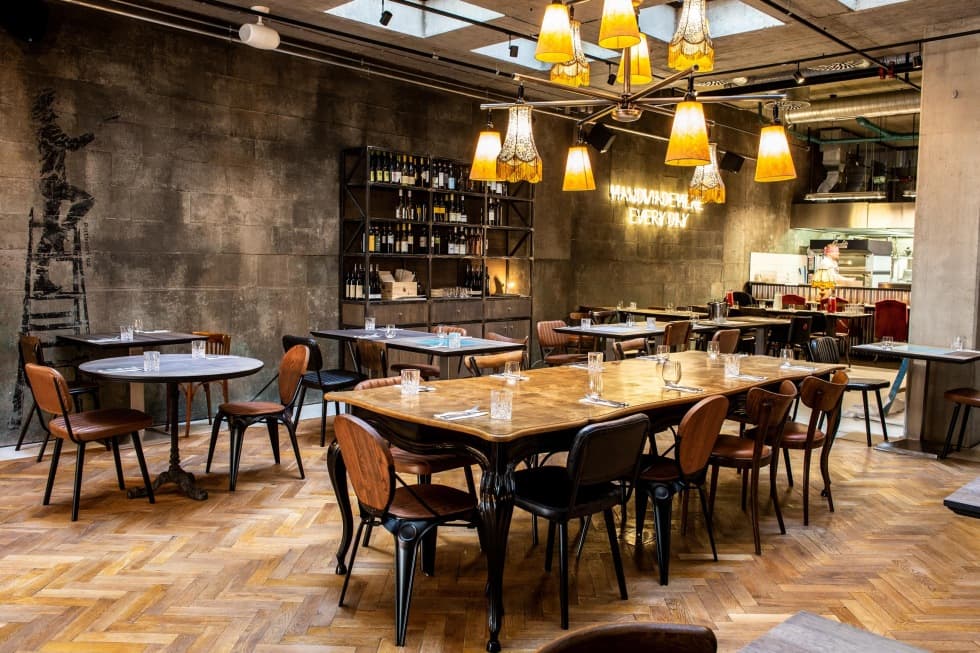 The Amano concept is based on degustation. We offer smaller meal portions, which allows our guests to enjoy more menu choices.

Amano is also featuring pizza gourmet. The pizza, made from a special sourdough and complemented by top quality ingredients, opens up new tastes of adventure.
In addition to pizza, the menu from chef Petr Pecka offers Italian pastas and risottos, meat, fish and seafood, and a variety of meatless dishes. The menu is complemented by Italian wines from Via del Vino and desserts from La Bottega Tusarova.