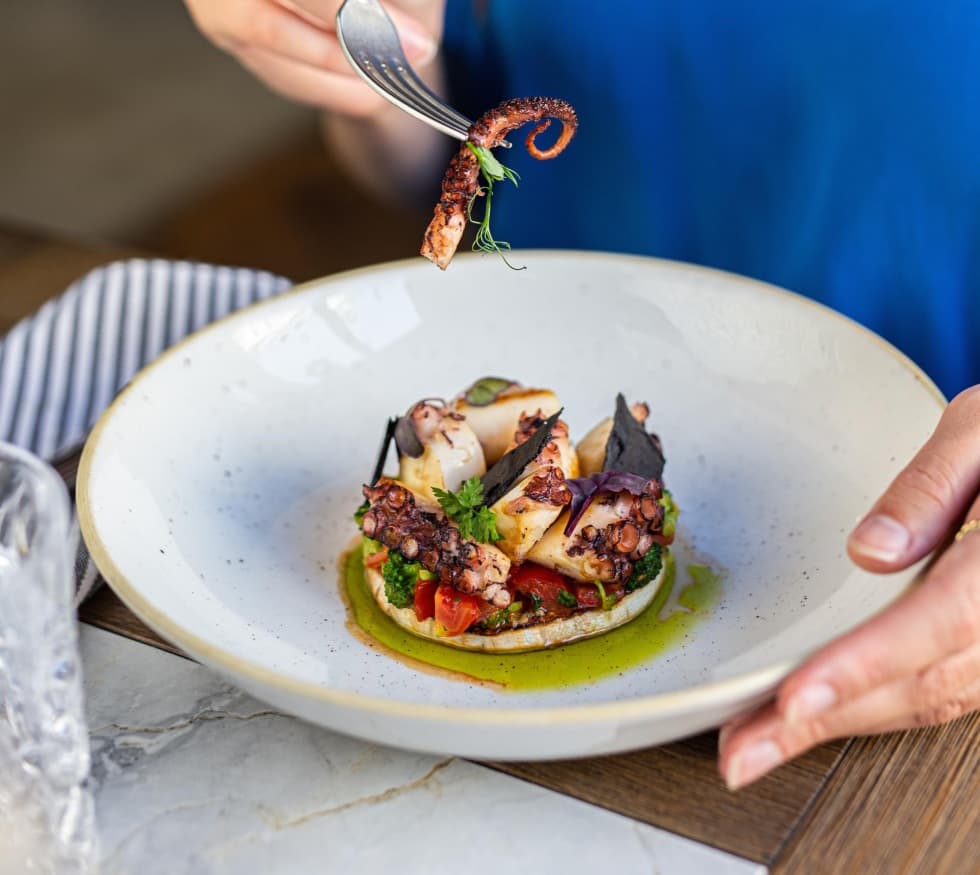 Enjoy all the beauties of Amano & Italian cuisine in one degustation menu.
Veal tartar with foie gras marinated in red wine and truffle
Gavi Minaia 2019 – Nicola Bergagio
Grilled shrimps with cauliflower pureé and Spianata Calabra
Vernaccia di San Gimignano Fiore 2018 - Montenidoli
Risotto Nero with grilled calamari and Datterino tomatoes
Riesling vom Grauen Schiefer 2017- Clemens Busch
Ravioli with king crab ragout and mild tomato sauce
Chardonnay 2017 – Marchesy di Grésy
Grilled octopus with melanzane alla parmigiana
Passorosso 2014 - Passopisciaro
or
Baby pidgeon with black salsify pureé, chestnuts and truffle sauce
Roero Nebbiolo Riserva 2015 - Alberto Oggero
Chocolate fondant with almonds and coconut ice-cream




Degustation menu ................................................................ 990 / person
Degustation menu with wine pairing .................. 1790/ person
The menu with labeled allergens is available upon request of the staff.
Service charge of 12, 5% will be added to the final bill for the groups of 8 and more guests. All prices are in Czech crowns and inluding VAT.