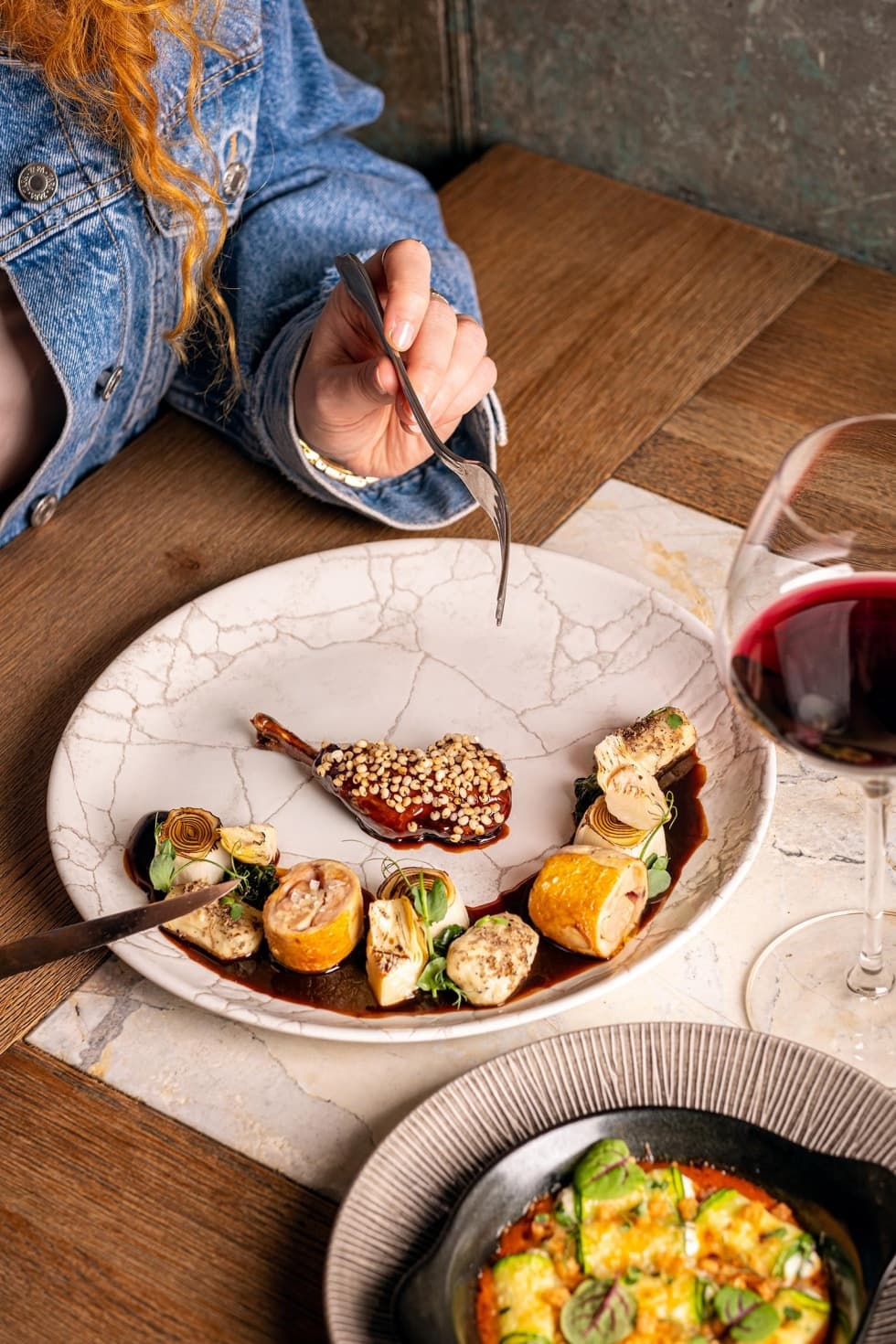 Enjoy all the beauties of Amano & Italian cuisine in one degustation menu.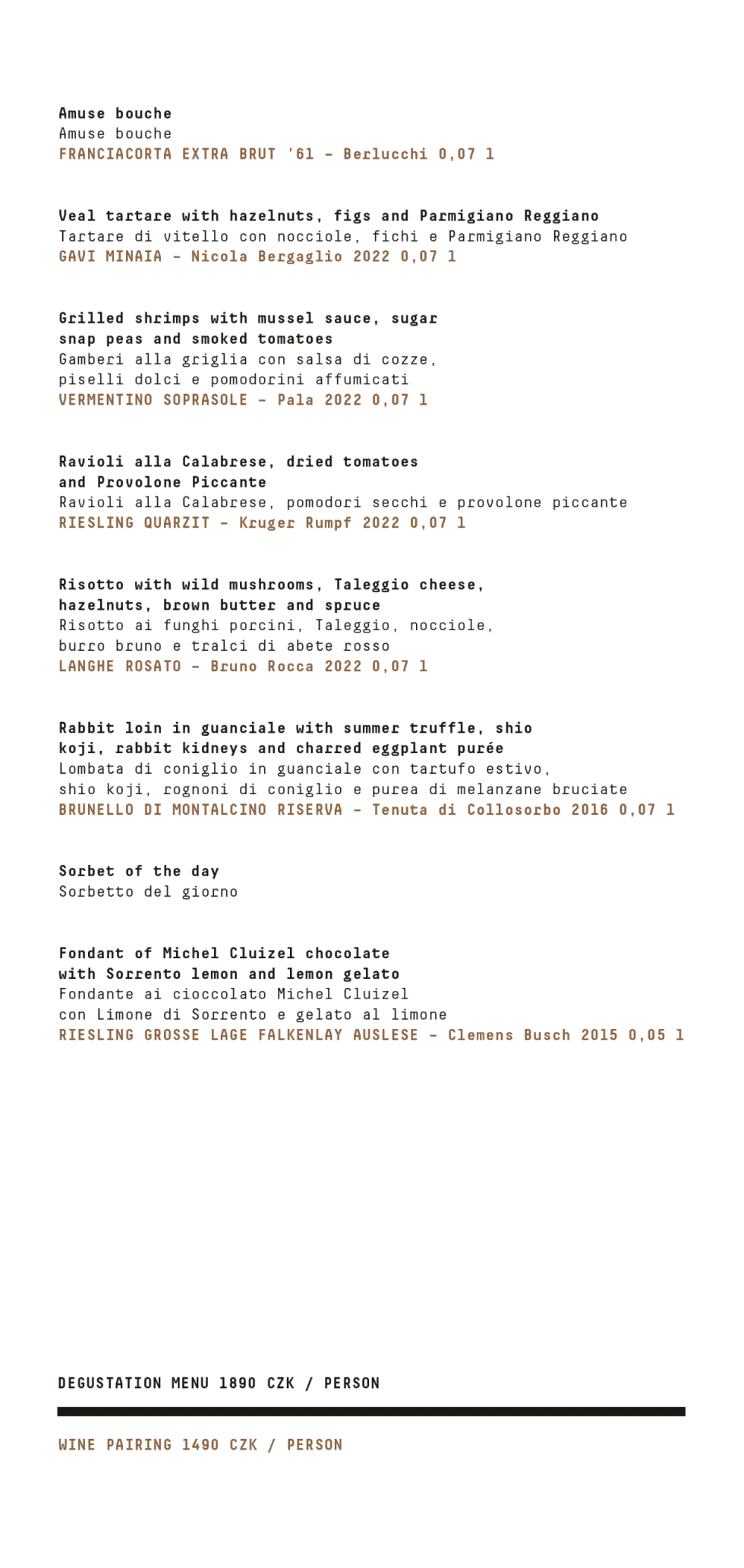 You can order our degustation menu daily between 12:00 - 14:00 and 17:00 - 20:00.
The menu with labeled allergens is available upon request of the staff.
Service charge of 12,5 % will be added to the final bill for the groups of 8 and more guests. All prices are in Czech crowns and inluding VAT.